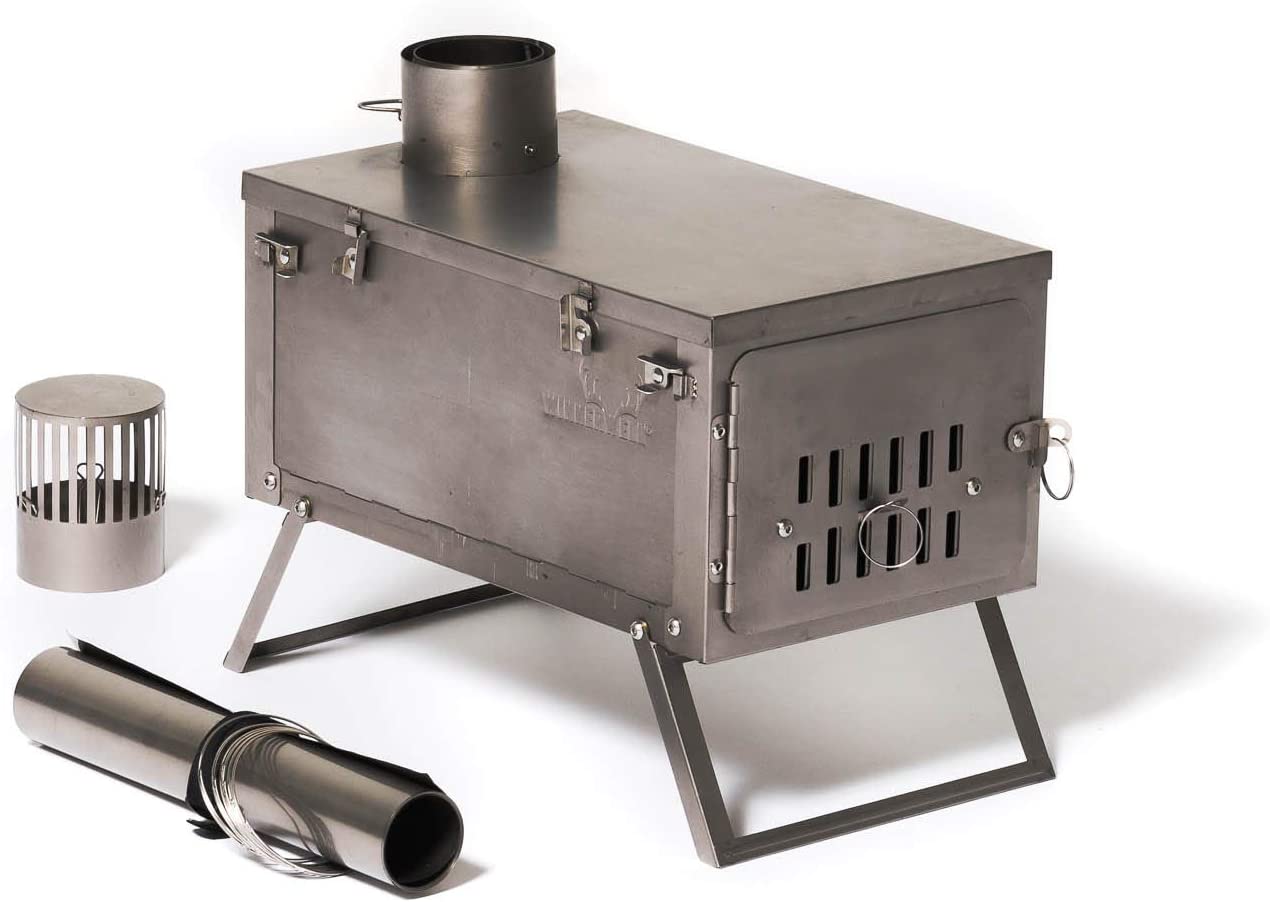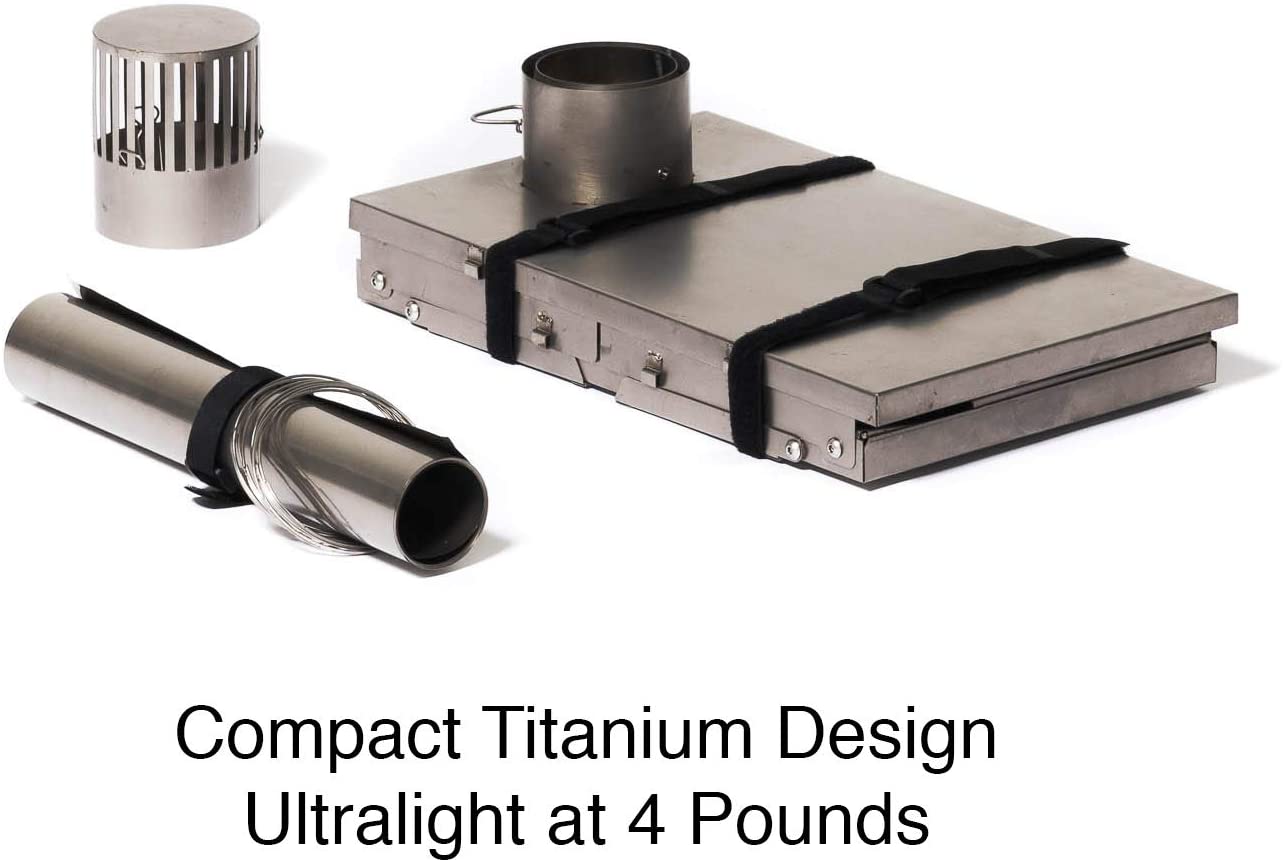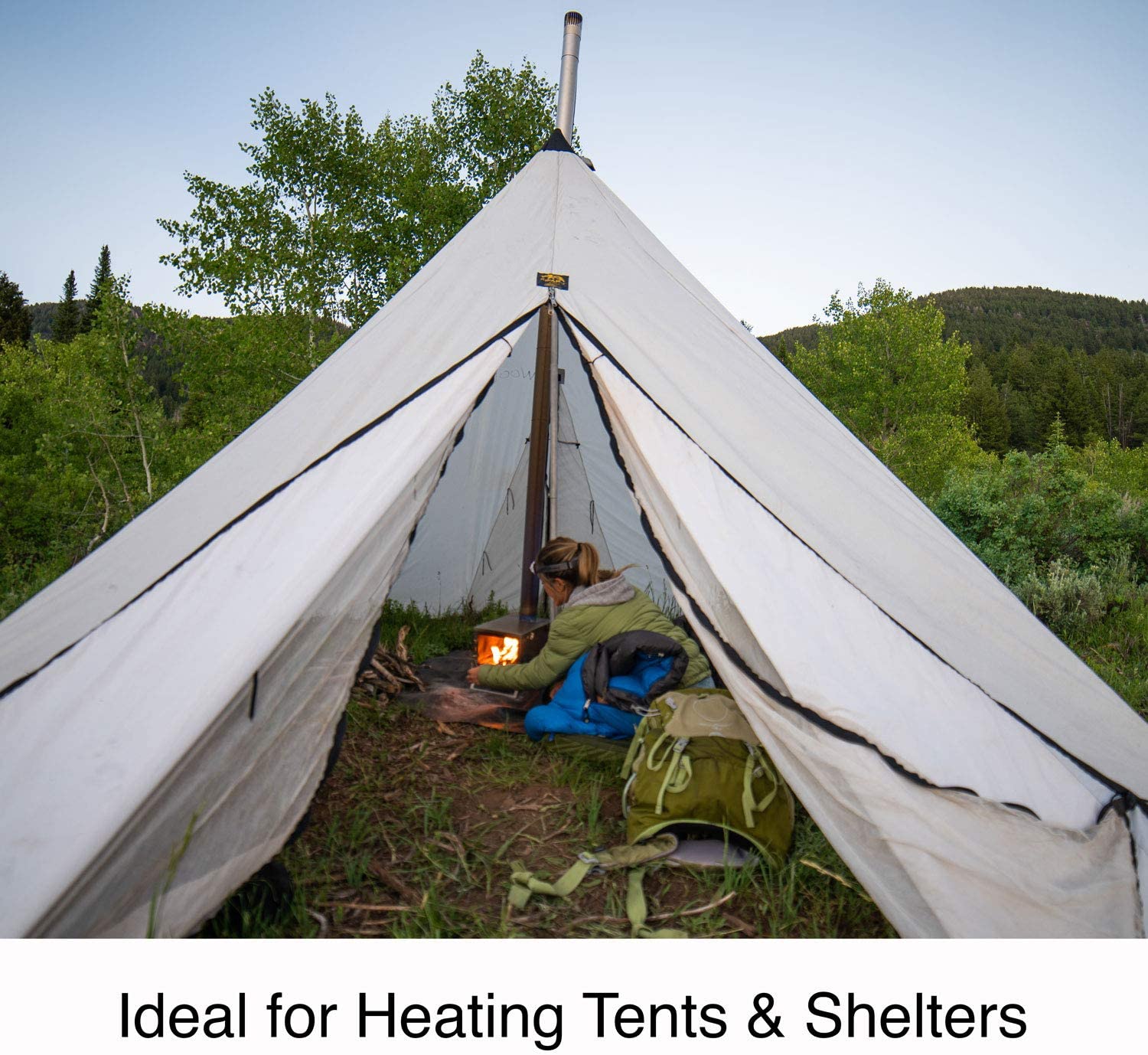 Portable Tent Stove
$499.00
Ideal for backcountry hunters, skiers, and hikers traveling in shoulder season and winter weather, the Winnerwell Fastfold Titanium Tent Stove is the premier ultralight titanium tent stove at just 4 pounds total weight. Recommended for use in stove compatible tents and shelters. The innovative Fastfold design eliminates hardware parts and pieces that can be lost or fumbled by cold hands. Simply fold the legs, stove walls, and lid into place and secure with the integrated clasps. The stove folds flat for compact storage and packing while the chimney pipe rolls into a compact tube.
ULTRALIGHT TITANIUM construction allows this tent stove and chimney to weigh only 4 pounds; heat transfer efficiency of titanium means this stove can heat a shelter in very cold conditions and hold coals for hours
INCLUDES 1 Fastfold Titanium stove body, 1 rolled titanium 9-foot chimney pipe with rings, 1 tent protector, 1 spark arrestor, 1 carry bag
DIMENSIONS 15" x 9" x 2" (Packed); 15" x 9" x 7" (Assembled); Chimney pipe 3-inch diameter, 9-foot length, rolls into 12" x 1" x 1" tube for storage; 900 cubic inch firebox
FASTFOLD DESIGN makes assembly quick and easy with no hardware parts to lose, simply fold the walls into place and secure with the integrated clasps; stove folds flat for very compact pack size
IDEAL FOR use in lightweight stove compatible teepee and pyramid shelters and for backcountry hunters and skiers on cold weather excursions; with lid removed this stove also functions well as an ULTRALIGHT FIREPAN for river runners and backpackers
Our Input
Probably meant for a yurt, but I am sure with a little ingenuity you could fit it into a normal tent without burning it down. Perfect for winter camping when you don't have to backpack.