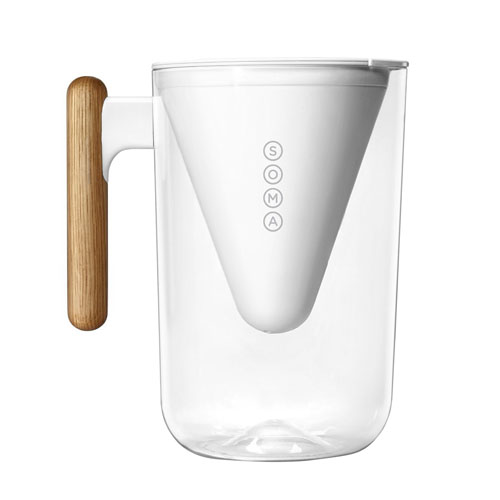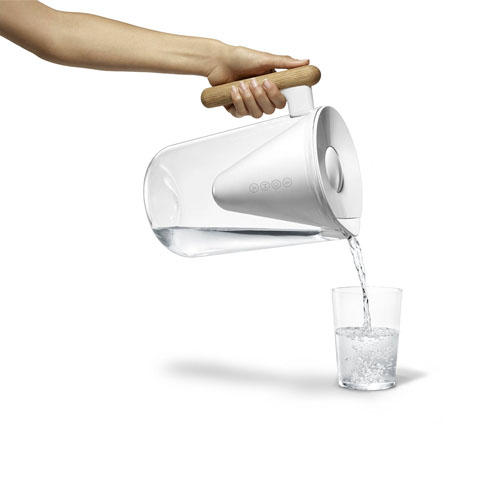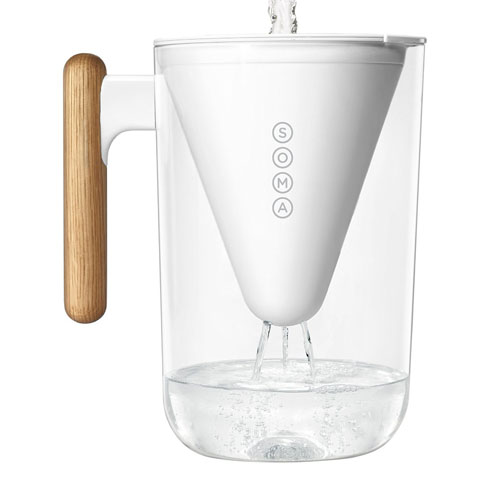 Plant-based Water Filtration
$39.82
Soma is on a mission to improve life for everyone who drinks water, with sustainable, plant-based filters that make water healthy and delicious, beautiful carafes and pitchers, and the convenient Filters by Mail service.
Soma's German-engineered glass carafe is shatter-resistant, and keeps water crisp and fresh. It holds 6-cups (48 oz) of fresh filtered water. While the newest member of our family—The Soma Pitcher—is made of shatter-proof, BPA-free plastic. Designed to look stunning on your table and fit perfectly in your fridge, the pitcher holds 10-cups (80 oz) of crisp, refreshing filtered water.
Both easy-to-fill and featuring Soma's unique filter made of coconut shell carbon and plant-based casing that removes chlorine and improves taste. And for every Soma filter purchased, clean drinking water is donated to people in need through Soma's nonprofit partner, charity: water. Raise your glass with the Soma water filter.
Our Input
Forget those chemicals in your Brita filter, try Soma! It will filter your water through mother nature, the end result is exactly the same but you will feel better about yourself.