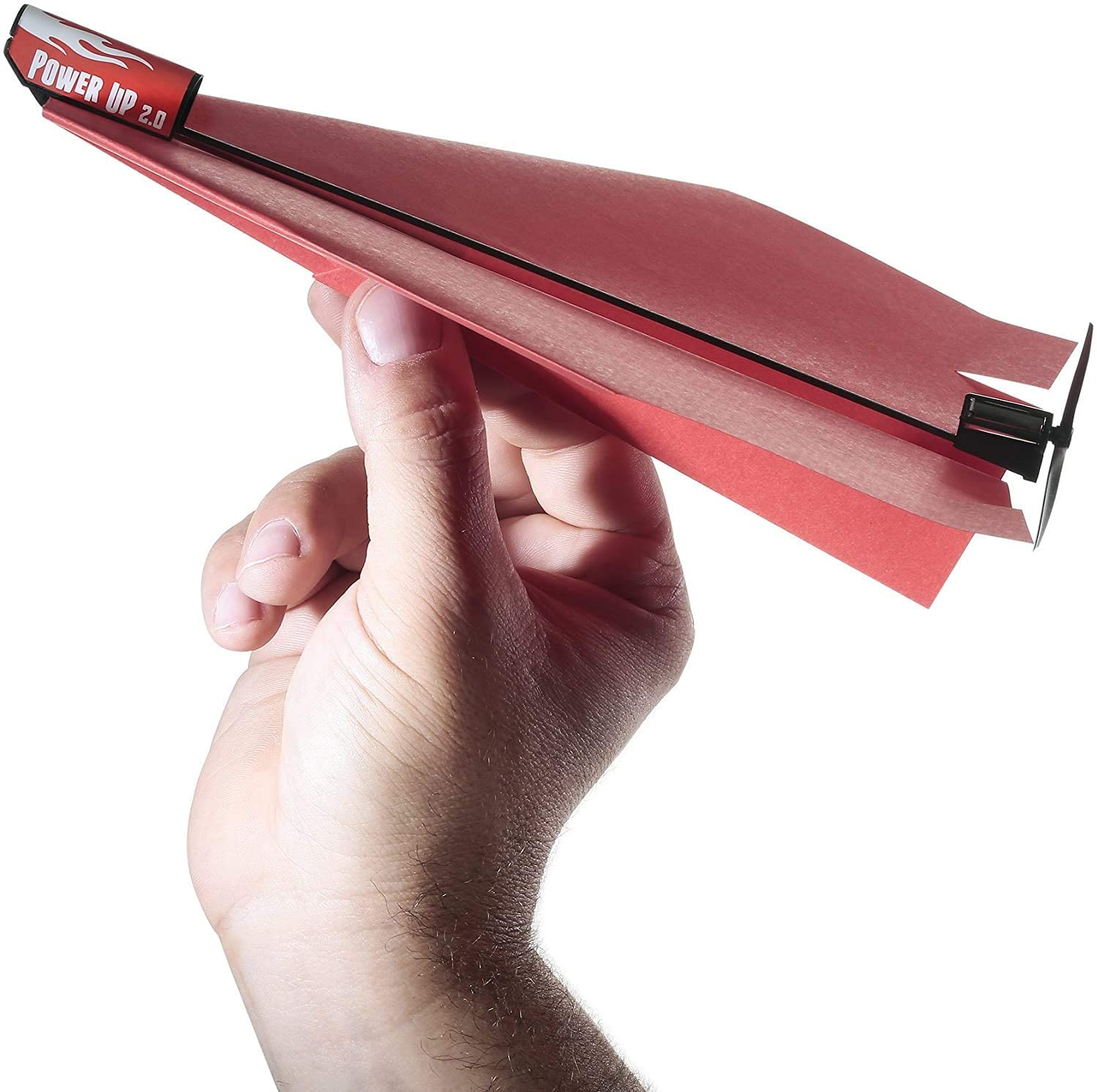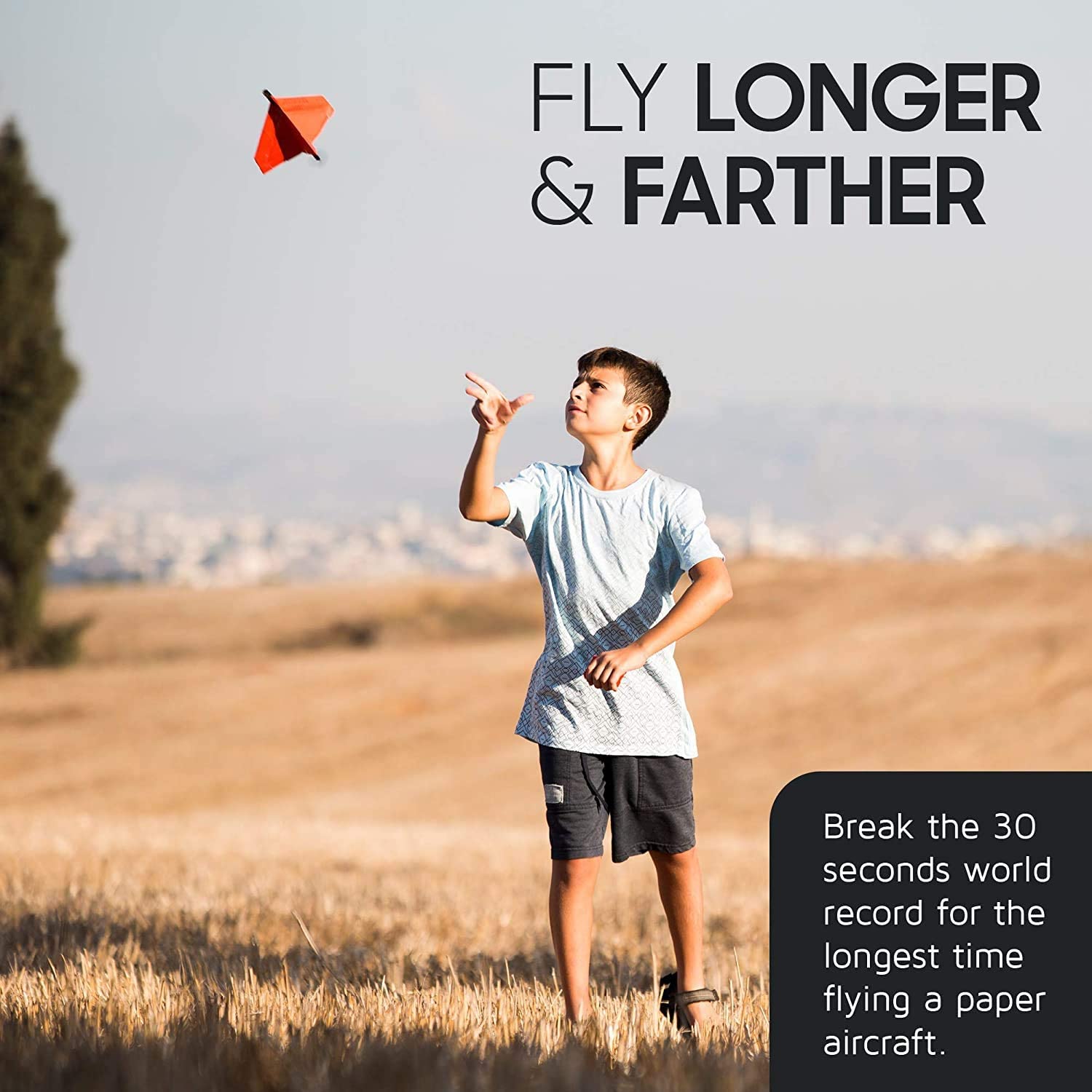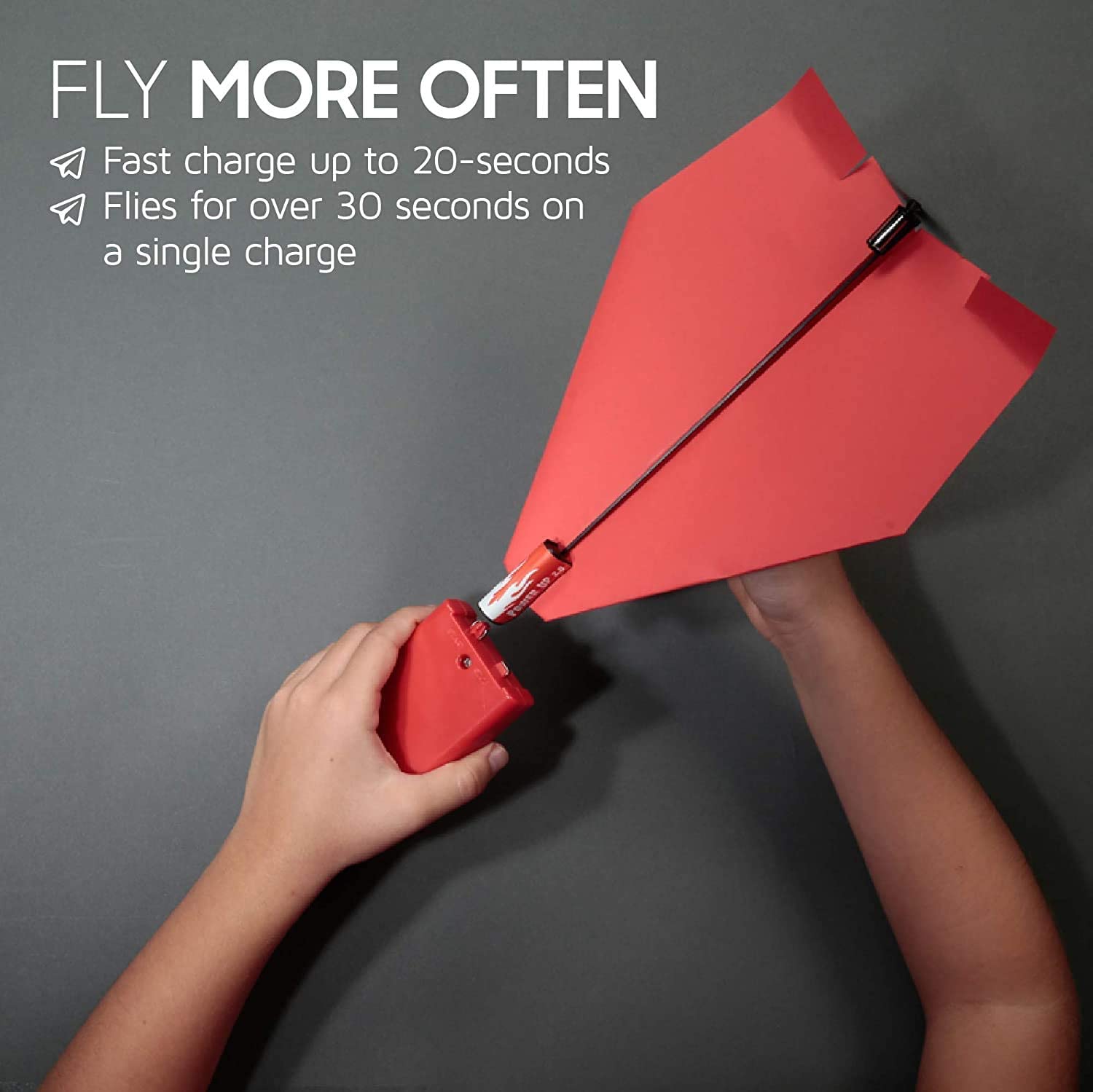 Power Up Airplane
$19.99
Motorize your paper airplanes with PowerUp 2.0. The next generation PowerUp Electric Paper Airplane Conversion Kit delivers more power than ever before. You get 30 seconds of flight on a quick 20-second charge! PowerUp 2.0 is more durable and easier to fly than previous versions. If your paper airplane flies well, you're ready to take flight to a whole new level.
FLY LONGER & FARTHER - Beat the world record for the longest paper airplane flight time easily by fitting your paper airplanes with our high-quality paper plane engine designed to provide you with over 30 seconds of flying time.
FOR ALL AGES TO ENJOY - No matter the age, flying your POWERUP 2.0 paper airplane is a fun activity from kids to grandparents. Whether you would like to relive the good old days from your childhood or you are looking for a fun game to play with your child, our paper plane can do it all! Our conversion kit can also teach your kids the basics principles of physics and working with simple electronics.
FLY WITHOUT WORRIES - Crashes are an inevitable part of this hobby. This is why we designed our paper plane conversion kit to be super durable. Its carbon fiber propeller shaft and ultra-tough rear propeller are virtually crash-proof.
LET YOUR IMAGINATION RUN WILD - Engineered to work with a wide assortment of paper plane designs, you can experiment pretty much whatever type you could build as long as it flies on its own.. The pack even comes with simple designs to help you get started.
FLY MORE OFTEN - What good is a plane that's always on the ground, right? Well, you won't have to worry about that with the POWERUP 2.0 DIY paper plane conversion kit, which only requires up to 20 seconds before flying time.
Our Input
Literally everything is getting smarter today. From toilets to yes even paper airplanes. However this little guy can provide hours of fun for all ages even comes with a guidance app!