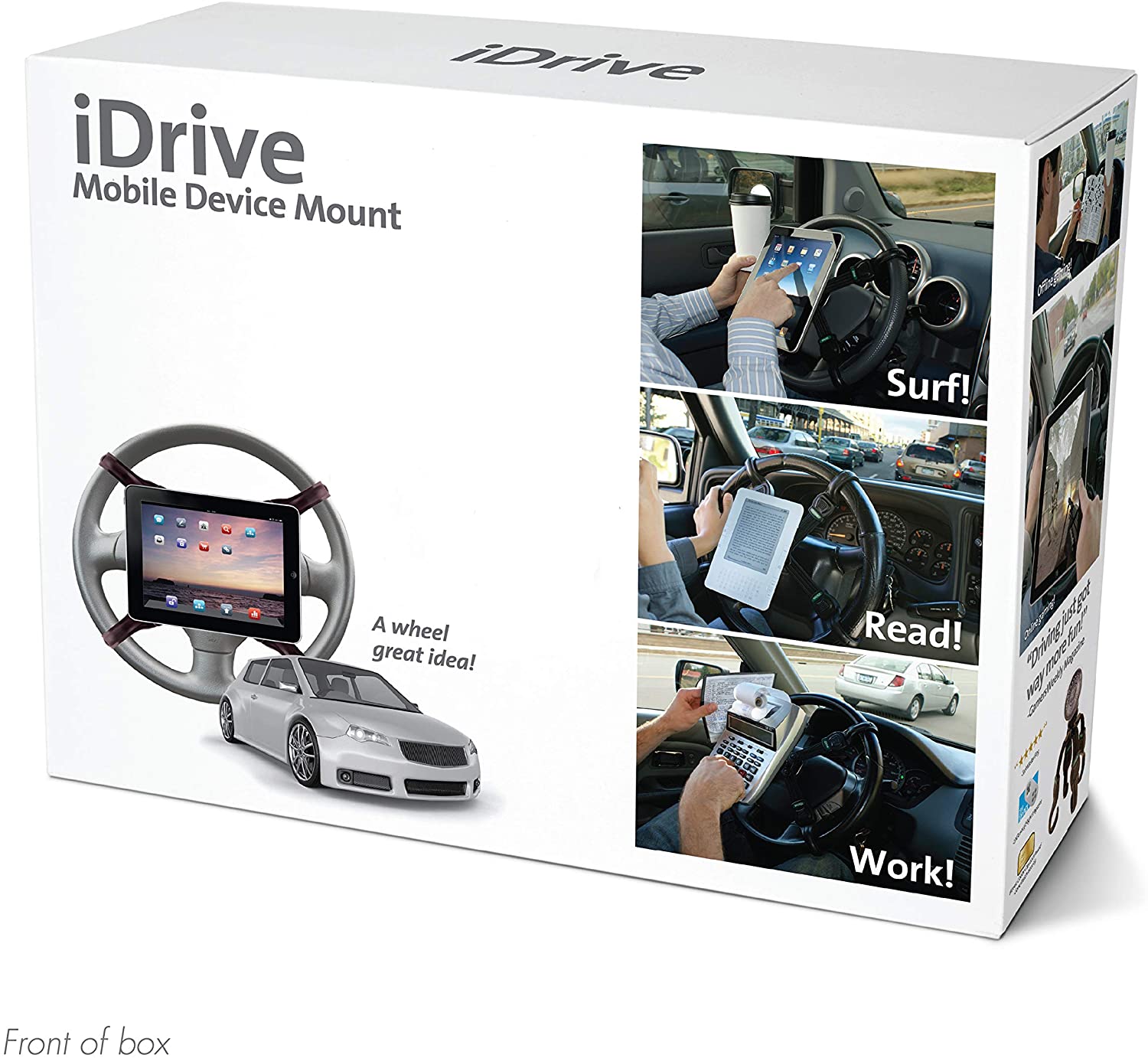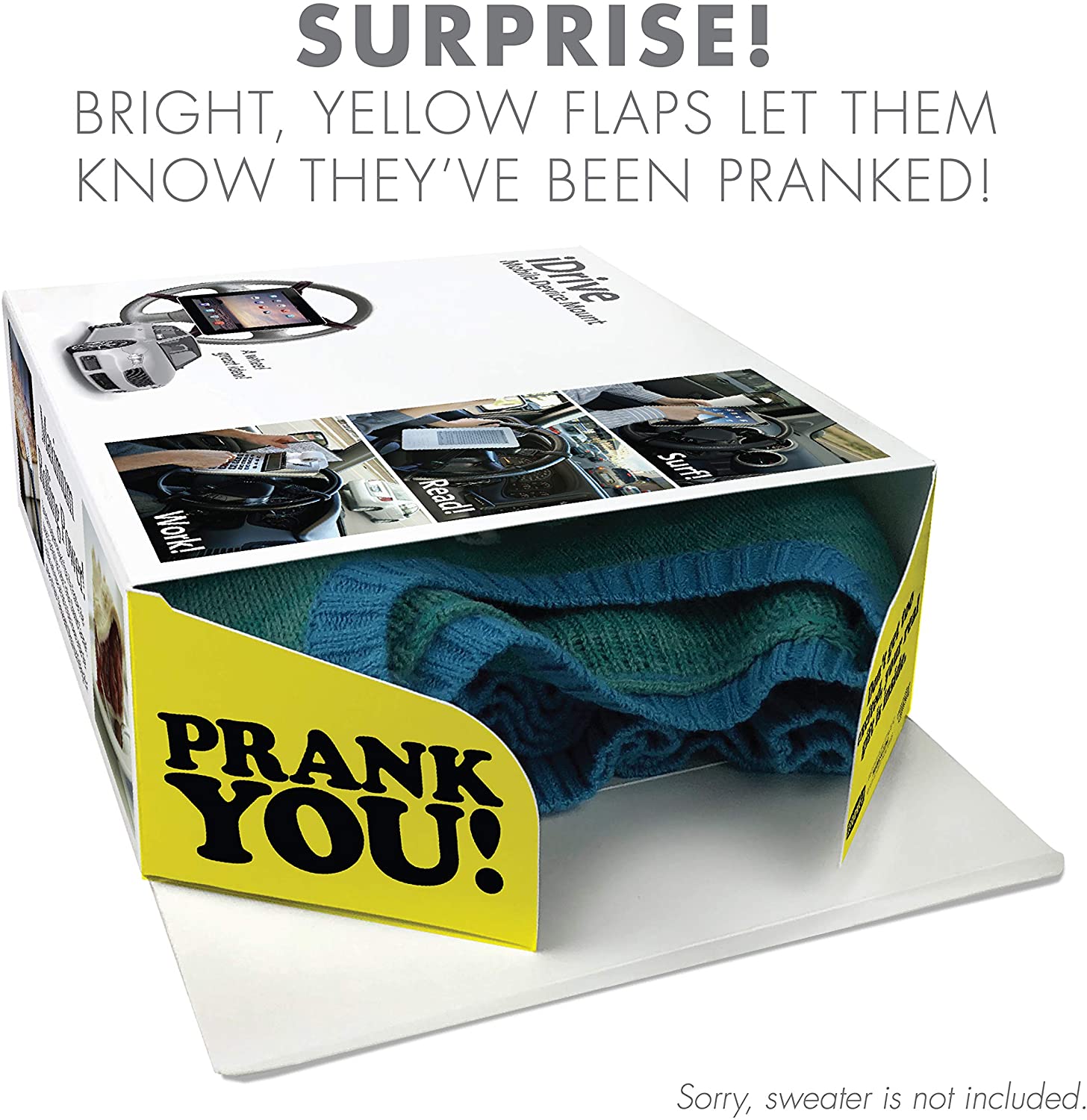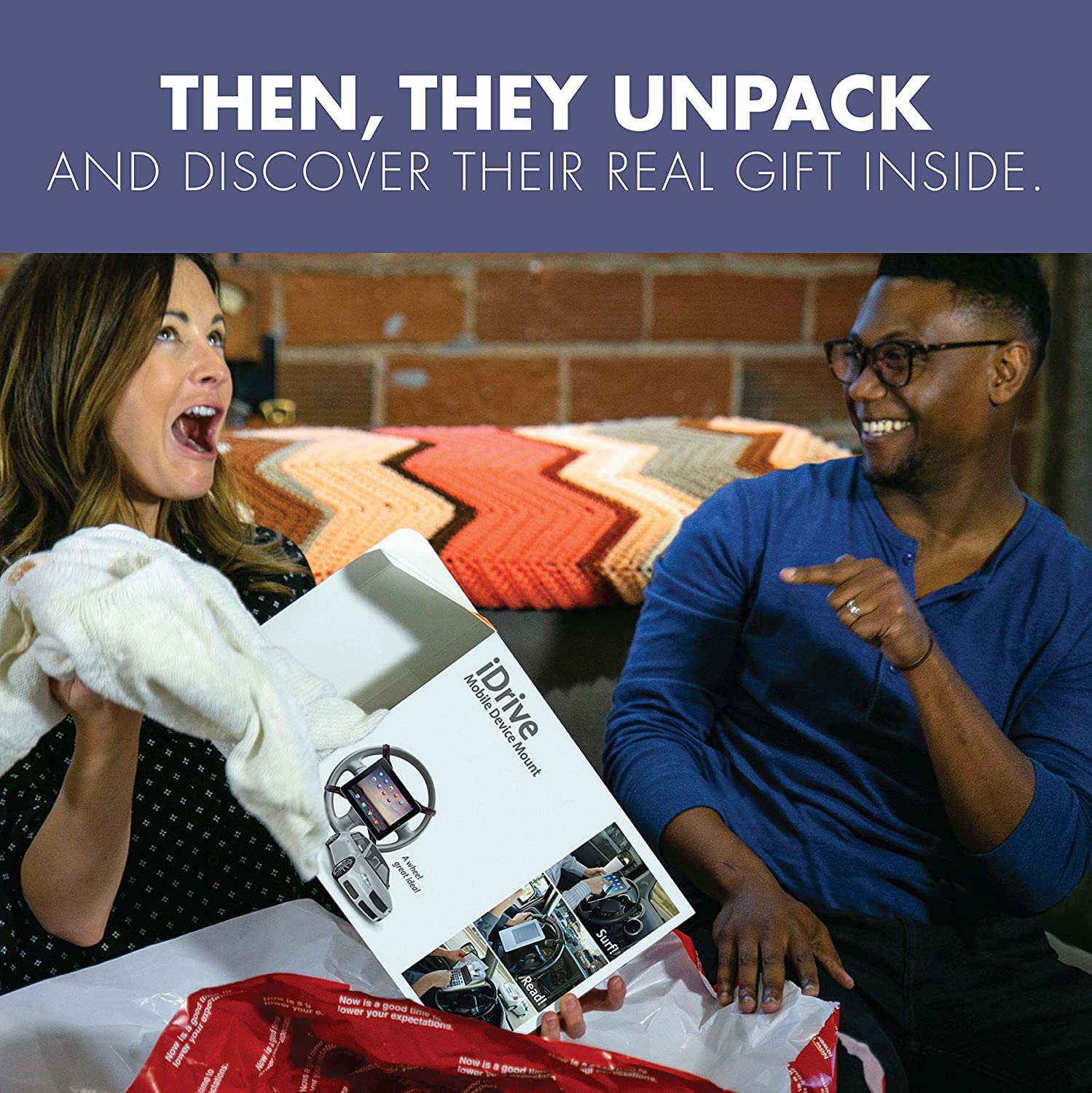 iDrive Prank Box
$5.00
There aren't too many things better than pranking your friends and family. Not only does it bring instant laughter and fun to a party, but it makes you the hero of the party. Talk about a win/win. Yes, this Prank Pack box is completely empty. And no, there's nothing in them.
Gift box appears to contain ridiculous products from clueless companies
Just pack your real gift inside, sit back and watch the expressions
6 sides of real graphics and jokes will have everyone passing it around
Size: 11.25 x 9 x 3.25 (About the size of a giant phone book)
Our Input
Make your friends or families jaw drop with this gift packaging. Watch as they sputter out things like "Can't be legal...", "Who would make these things...". Instantly turns a dull gift into a welcomed present.