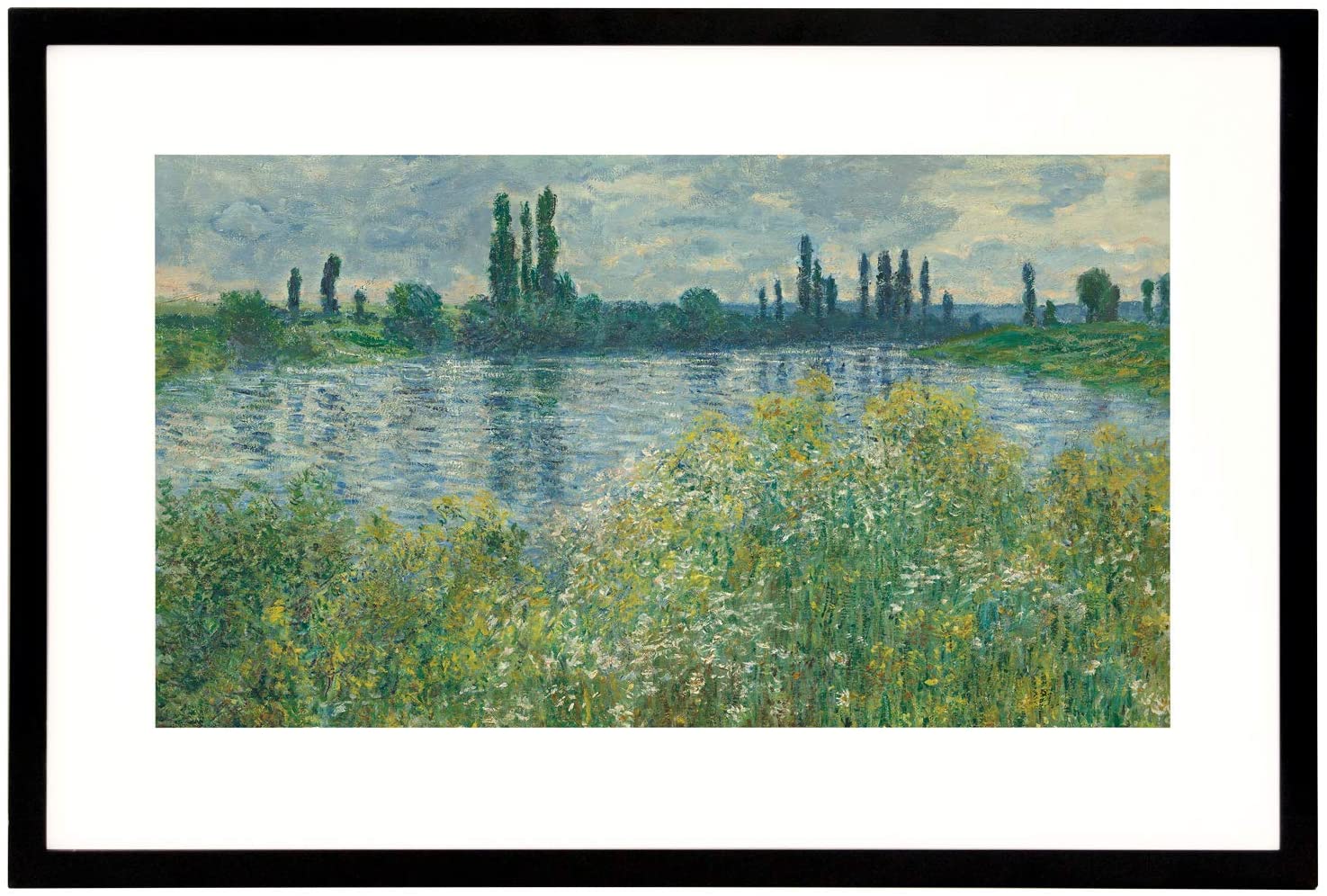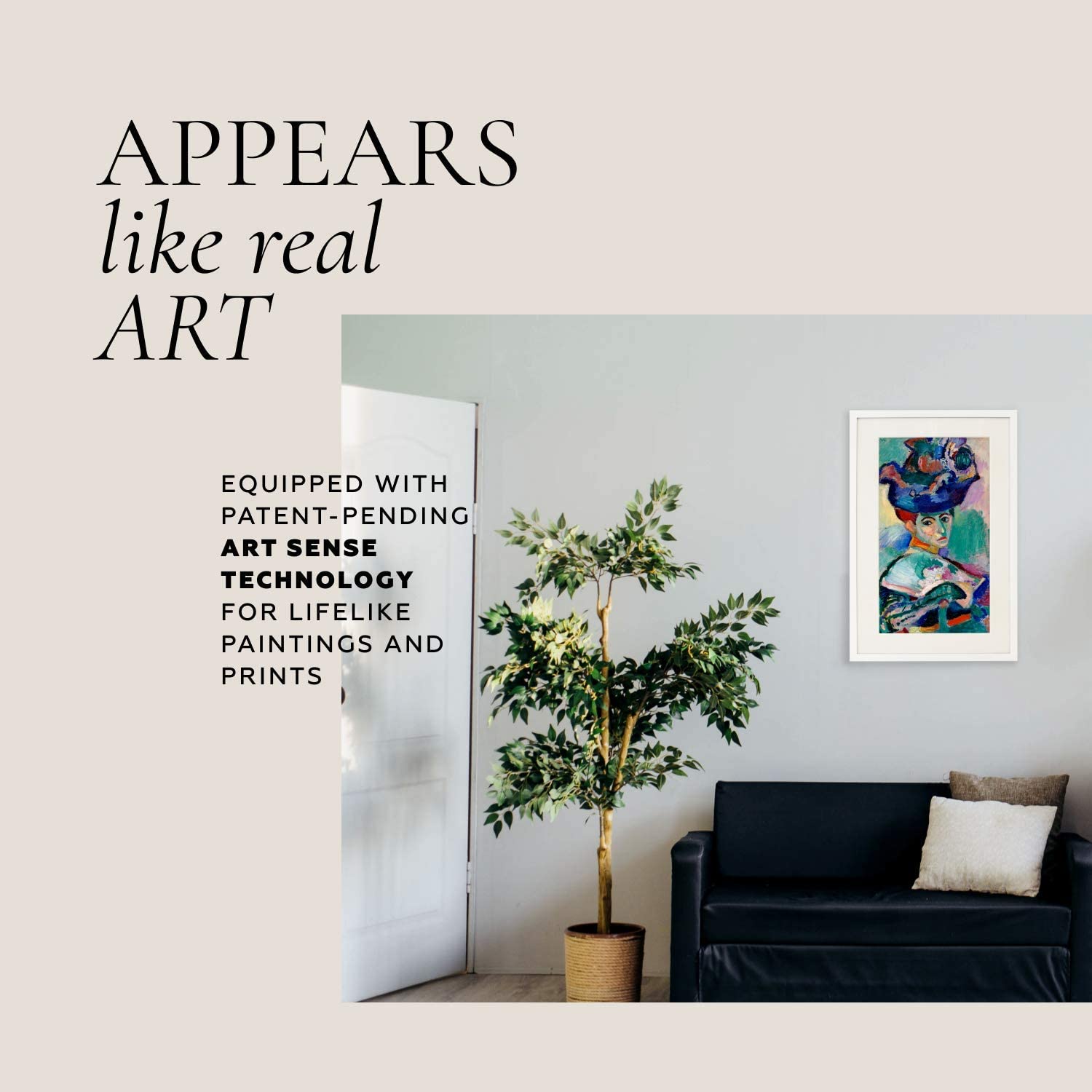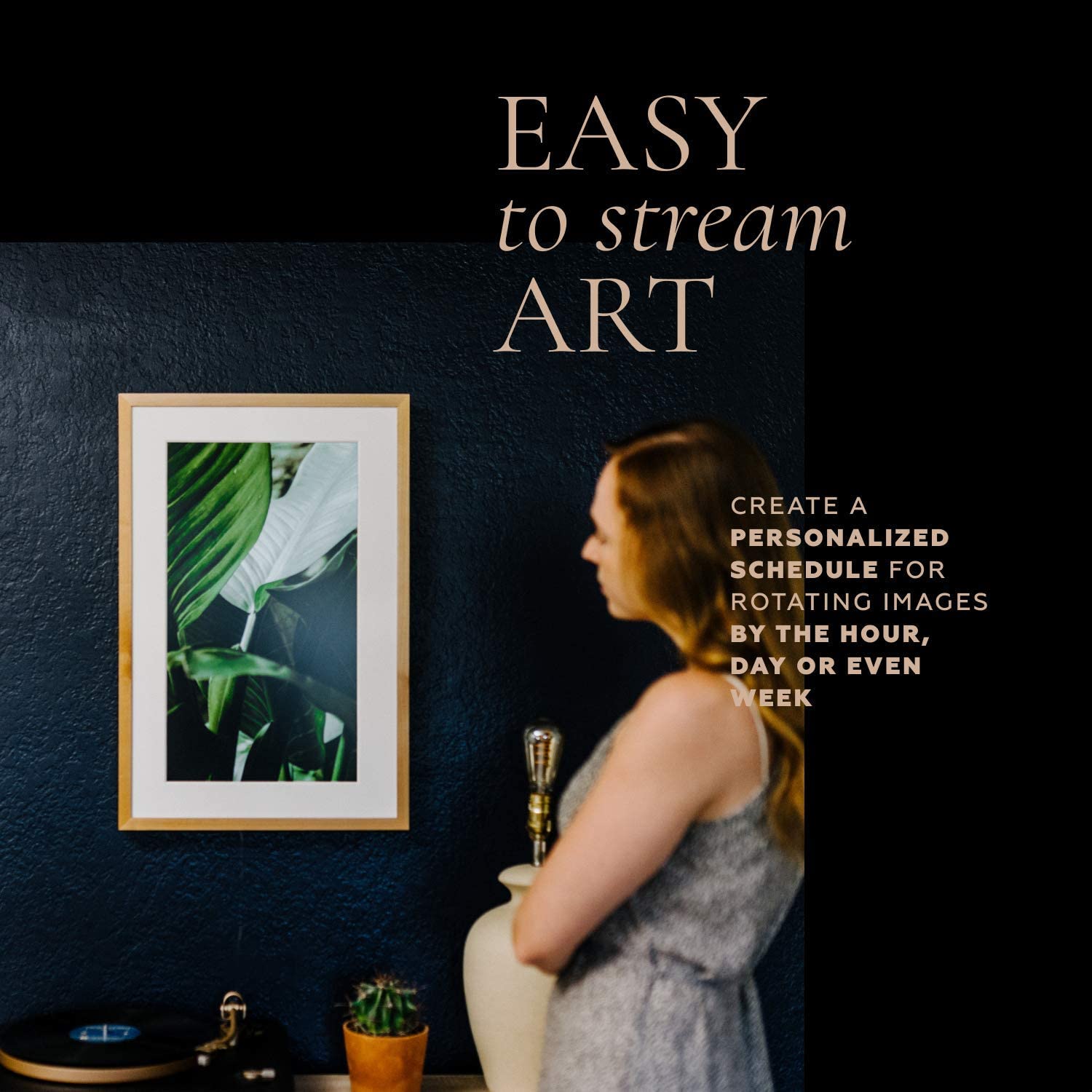 Electric Art
$499.00
REALISTIC ART FOR YOUR WALL - Utilizing our patent-pending ArtSense technology, the Canvia smart digital art frame displays fine art painting, photographs and your own personal pictures in exquisite, lifelike detail. The digital photo frame is equipped with sensors to adjust each image in real-time, based on ambient light, showcasing a true to life image with vibrant colors that appear as if they are painted on canvas.
CURATE YOUR FAVORITE PIECES - Easily create a playlist to stream your favorite pieces of artwork and schedule them to be displayed by the hour, day or week on the smart picture frame. Each digital frame purchase includes a free one-year subscription to our art library including over 10,000 paintings and photographs from contemporary artists and classic artworks digitally streamed from the world's finest museums.
EASILY ADD YOUR OWN PHOTOS - Featuring 16 GB of memory, our Canvia digital picture frame allows you to easily upload and store your favorite photos for a realistic print display. The WiFi enabled digital frame works through the web and through a desktop and a mobile app. From the app, you can add artwork captions, highlight details and zoom in. Uploaded personal photos can also be scheduled or voice controlled with an Alexa-enabled device for easy viewing.
CRYSTAL CLEAR ADVANCED HD SCREEN - Displaying realistic images that appear to be paint or print, the digital frame houses an advanced, full-HD screen with an anti-glare matte finish. The color-dynamic HD screen produces sharp images with vibrant colors that are true to the original artwork. It also senses darkness, entering a power-saving sleep mode each night and allows you to zoom and reposition the image to highlight intricate details.
BLENDS WITH ANY DECOR - Available in four finishes, the Canvia digital picture frame is made with a premium maple hardwood that seamlessly blends with any decor. The smart art frame can be positioned vertically or horizontally to accommodate a wide range of artworks.
Our Input
They say there inspiration came from a desire to utilize the internet to make something creative...but we all know it was the moving pictures in Hogwarts.