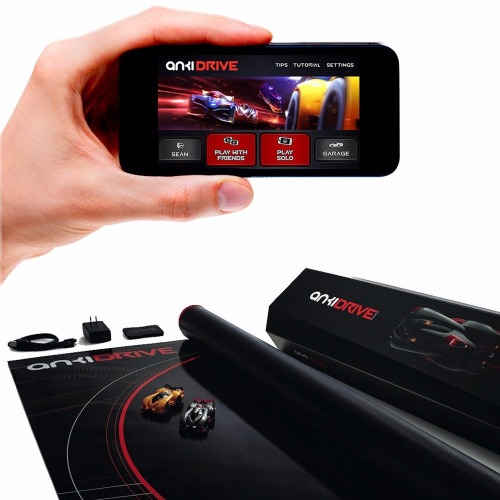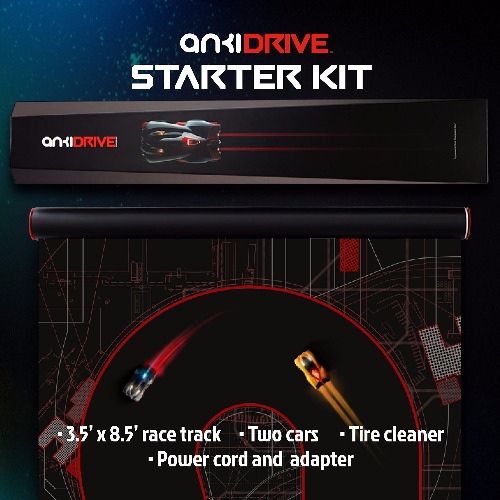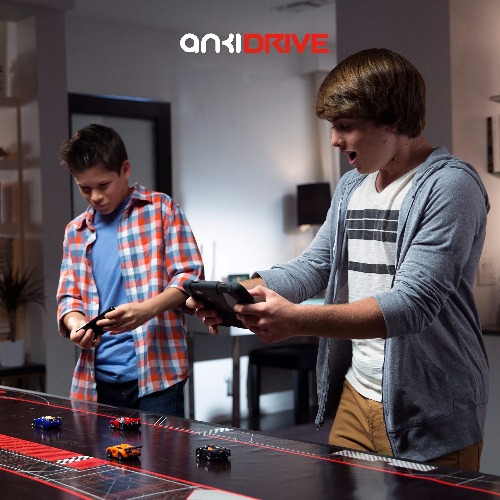 Anki Drive
$249.99
Gameplay
Battle up to four Anki DRIVE cars per track and upgrade your vehicles with weapons and gadgets for complete race mayhem. Choose between two exciting game modes: Battle Mode and Race Mode. Whether you're the first car to score a set number of takeout wins or you're in an all-out fight to the finish line, you'll be at the edge of your seat no matter what mode you choose. Feeling friendly? You also have the option to team up with your friends, family or the in-game commanders to battle against any opponents you want to challenge.
Ready, Set, Battle.
With your iOS or Android device, everything your family needs to play is in the Starter Kit. Open the box, unroll the track, and unleash two unique robot car warriors: Boson, the Fast Attacker, and Kourai, the Agile Striker. Challenge friends to a head-to-head battle, or see if you have what it takes to beat a self-controlled robot car.
Starter Kit includes:
2 robot cars (Boson and Kourai)
1 race track (Starter Kit)
2 charging cases + 3-port power cord
1 tire cleaner
Our Input
Forget slot cars these are way better. They use advance sensors and stay on the track with out electric circuits. Oh and you can shoot other cars to slow them down.